About Us
We are a professional, full service event management and solutions company established in 2009 by Dilip Joshi.
We pride our capability of accomplishing successful events in cities and towns spanning the length and breadth of India.
Our Services
We primarily offer three types of services on all-India basis.

Event Management

BTL Promotions

Exhibitions
Our Network
An event agency is only as good as it vendors. Even though Sunshine Events is based out of Mumbai, but, that does not restrict us from reaching the smallest of towns and cities. Our services are offered all over India.
Clientele
Some of our esteemed clients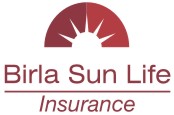 Gallery
Need we say more?

View Image Gallery

View Our Newsletters
Contact Us
Call us or send an email.
Email: info@sunshineevents.in
Dilip: +91-97027-25888
Shraddha: +91-97027-40888